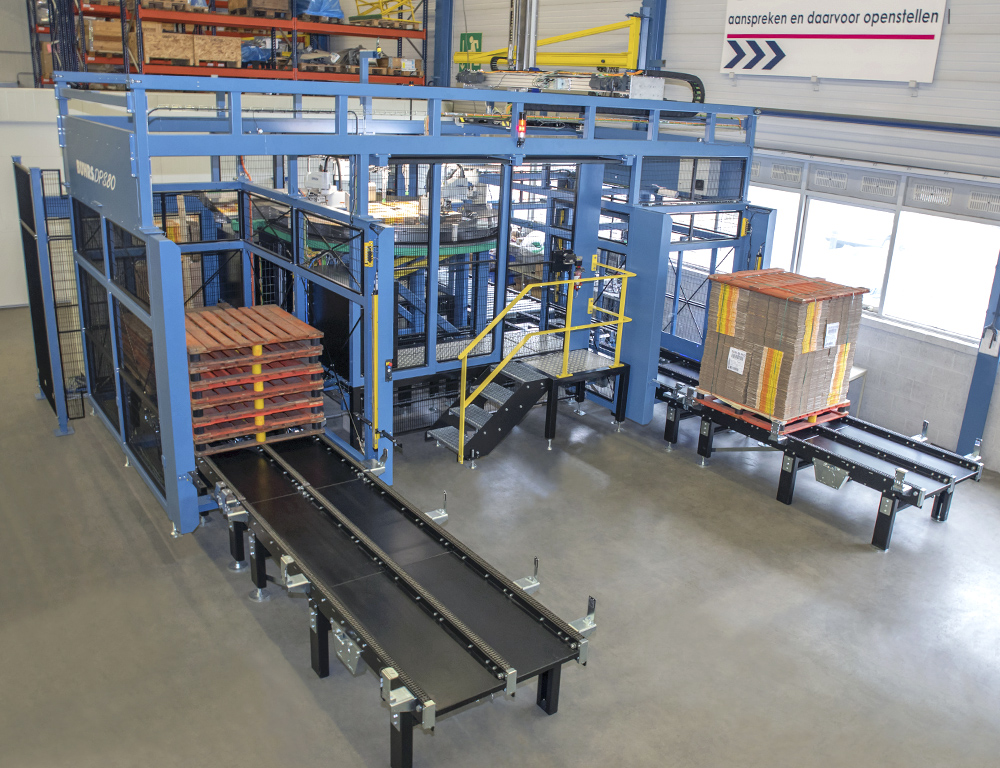 Buhrs DPS improve the efficiency
For the second largest beer exporter of the World Buhrs developed – together which partners Nobleo Technology and Ferag AG – a Depalletizer Singulator (DPS) as an automate part of the packaging line. Goal was to reduce manual work (ergonomics) and truck movements in the packaging area (safety) and improve line performance. The Buhrs DPS is working very well and customers in the food and beverage industry are now looking where they want to installed new systems to improve their efficiency.
Well-filled order book
Buhrs is doing well. "Our order book is well filled up to the beginning of 2022," says managing director Dick Verheij. "The assignments for the coming months are very diverse. Varying from the conversion of 15 foil packaging systems to banderole packaging to the development of a completely new system for packaging internet orders. This brand new Buhrs e-Wrap system will be ready at the end of this year. In addition, this autumn we will be supplying various paper packaging systems in the Netherlands and two large fully automated lines for selective packaging of direct mail, magazines and door-to-door advertising to Japanese customers."
New Variastream for Wolanski
Buhrs has installed a new Variastream VS4 at Wolanski in Bonn, Germany. The labelapplicator replaces the system that has been used to its full satisfaction for decades. The new generation VS4 offers more functionalities and, moreover, the operators know the labeling system through and through. That did not make it difficult for Wolanski to choose Buhrs' Variastream again. The VS4 processes up to 30,000 mailing labels per hour.
From Foil to Paper Wrap
The newspaper Le Courrier de l'Ouest (Ouest France Group) is ecologically responsibility wrapped in a paper wrap. Entirely according to the latest environmental requirements that apply in France. Especially for this purpose, the module for packaging in foil has been converted to a paper wrapping application on the Buhrs packaging system.